Open on Sundays, Bank Holidays Mondays, 10:30am-4pm (lunch available 12pm-2pm)
Location: The Granary, Quay Lane, Sudbury, Suffolk, CO10 2AN – Click here for link to Google Maps.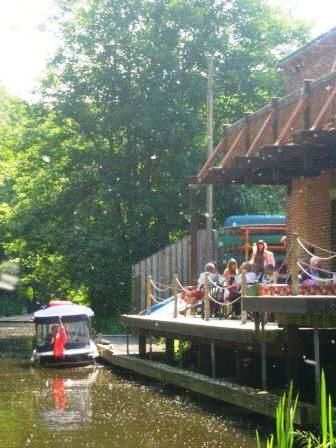 Our riverside Tea Room at The Granary is run by volunteers as the perfect accompaniment to a river trip (click here for more information) with proceeds going towards the restoration and conservation of the River Stour Navigation. We serve a simple menu of tea, filter coffee, cold drinks, delicious homemade cake and basic sandwiches and toasties that are freshly prepared to order between 12pm-2pm.
Tea Room Special Events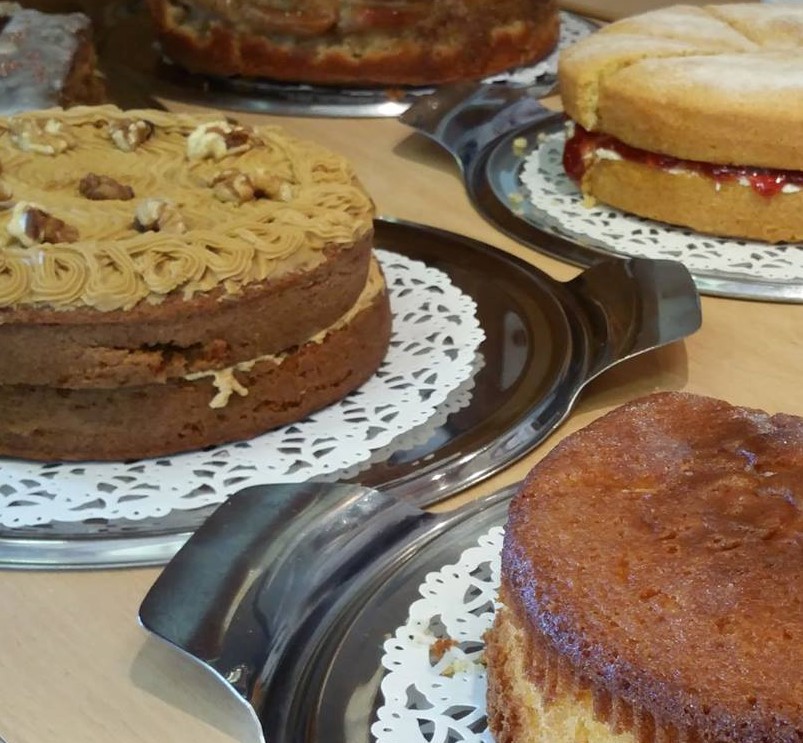 On a nice day we recommend making the most of our riverside location by sitting out on the decking area overlooking the Granary Cut, Mayor's Walk and Eden-Rose Coppice woodland. You could also enjoy a half hour round trip to Cornard Lock aboard one of the River Stour Trust trip boats.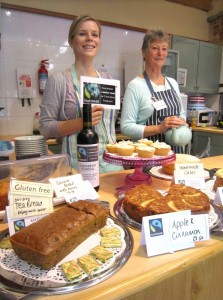 WE SUPPORT FAIRTRADE
Fairtrade provides a better deal for producers in developing countries, creating opportunities for farmers and workers to improve their lives, their communities and to protect their environment. More information: www.fairtrade.org.uk
The Sudbury Fairtrade Town Steering Group have worked towards achieving the official Fairtrade Town status for Sudbury which now joins over five hundred towns in the UK that have made a commitment to supporting Fairtrade and using products with the Fairtrade Mark.
Please buy Fairtrade to support this work. Click on the link to find out where to find other Fairtrade items/supporters in Sudbury – www.sudburyfairtrade.org.uk