We have been pleased by a couple of recent Suffolk Free Press articles about the Trust in the space of 2 weeks.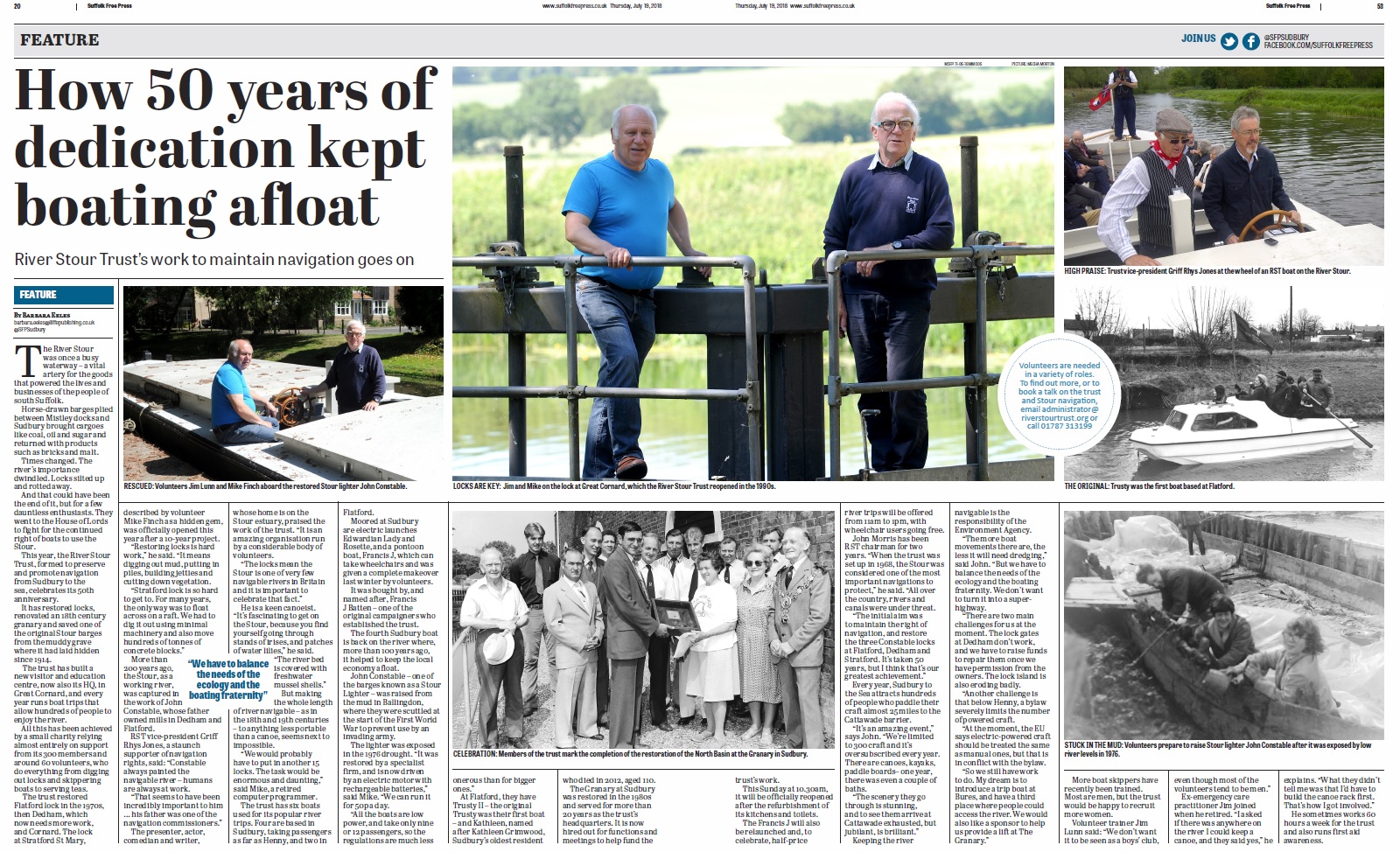 Article 1: How 50 years of dedication kept boating afloat
The first article is a double-page spread celebrating 50 years of the River Stour Trust. We were pleased to meet up with journalist, Barbara Eeles, who spent an afternoon by the river at our Visitor Education Centre chatting with a couple of our longstanding and dedicated volunteers, Mike Finch and Jim Lunn.
This article gave an insight into the history of the River Stour Navigation and the work of the Trust as well as an overview of what we do now and our plans for the future. Read the Suffolk Free Press article by clicking on the image.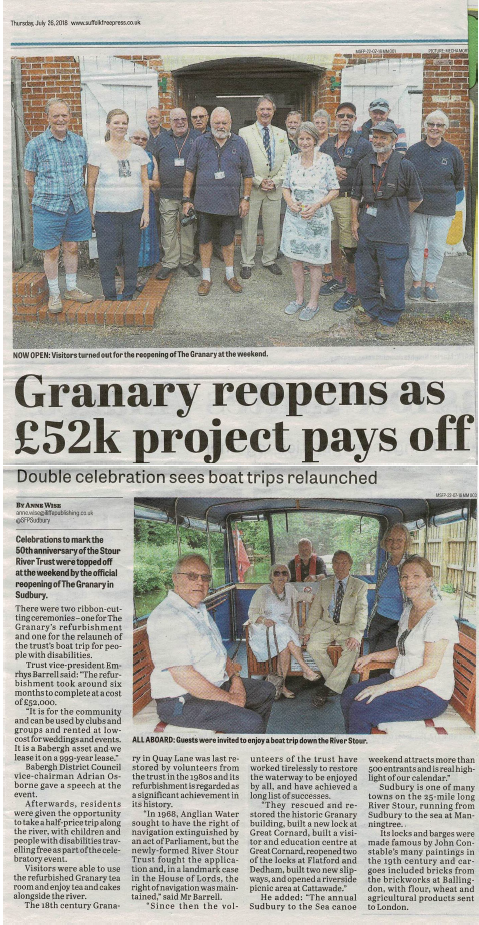 Article 2: Granary & Francis J Relaunch
The River Stour Trust invited the public to take a half-price boat trip on the River Stour, with children and the disabled traveling free. This was to celebrate the relaunch of the refurbished Granary kitchen and the the Trust's disabled trip boat, Francis J.
The 18th Century Granary was restored by the Trust's volunteers in the 1980s, and is now used as a beautiful waterside venue for a variety of functions including affordable weddings.
The boat trips are part of the Trust's activities for restoring and preserving the whole length of the navigable Stour, from Sudbury to the sea at Manningtree, including all the locations that the artist John Constable made famous in his masterpieces.
Read the Suffolk Free Press article by clicking on the image.