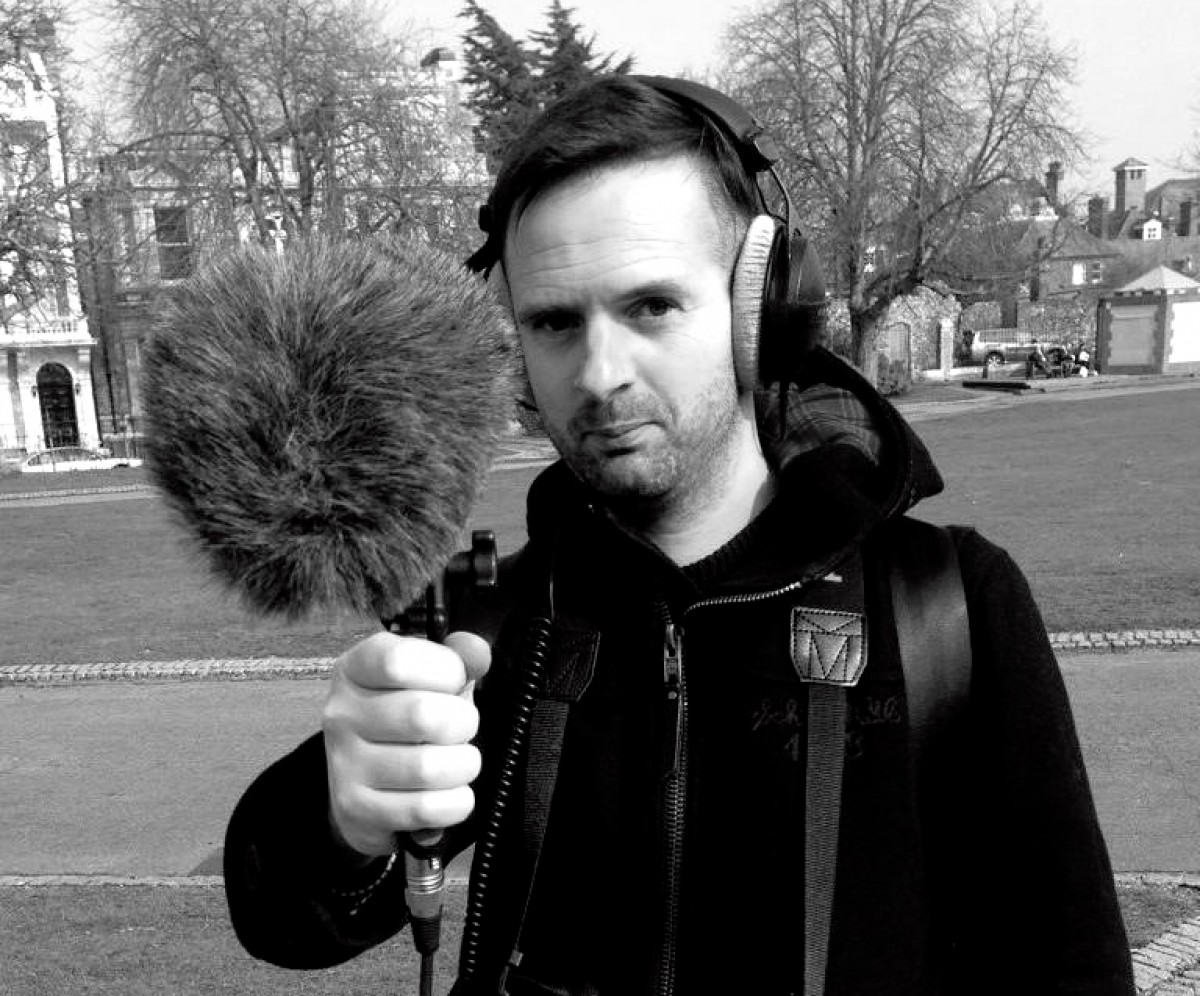 Stuart Bowditch provides some background information on the audio/visual project, Confluent.
I am a sound recordist, artist and musician and my main interests gravitate towards people and place. Through working on socially engaged project The River Runs Through Us with painter Ruth Philo in 2017, I grew to love the Stour Valley and recently moved to Sudbury to immerse myself in the area and hopefully work on some more projects exploring its long and rich history and beautiful landscape.
This area of outstanding natural beauty does however need a lot of management and care and there are a lot of people, organisations and resources that are dedicated to keeping the valley and surrounding areas a place that we can all enjoy. In the spring of 2018, The River Stour Trust's 50th anniversary, I was lucky enough to secure funding from Dedham Vale AONB's Sustainable Development Fund for a new project Confluent: River of Words, to record, document and share the voices of those people whose hard work helps to maintain, conserve and preserve this unique landscape, for us and future generations, but also for the myriad of flora and fauna that share it with us.
I met with nearly thirty people, each with their own unique perspective on the area and working in a specific area or patch of the valley. I have included a list below of everyone who I spoke to and am grateful to them all for their generosity, wisdom and time.
The conversations have been edited in to a series of podcasts on the topics of Partners and Collaboration, Natural Beauty, Volunteers and Habitat. Whilst listening back to the hours of footage I collected some of the phrases and statements that contributors had made, a list of trees and all of the dragon and damsel flies that can be spotted at Foxearth Meadows, and turned them in to three text installations that can be found on two of the River Stour Trust boats 'Rosette' and 'Edwardian Lady', and also in the Granary Tea Room in Sudbury. The text installations will be visible until the end of the summer season and the podcasts are online now at www.stuartbowditch.co.uk/confluent